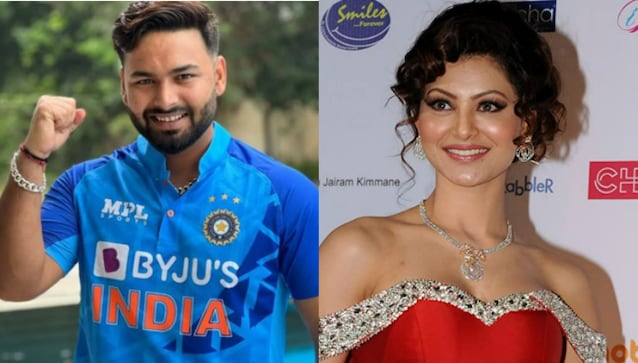 Indian actress Urvashi Rautela has been making headlines after she "followed" Indian cricketer Rishabh Pant all the way to Australia. These speculations came in after she shared a photo of herself aboard a flight on her Instagram page. "Followed my heart, and it led me to Australia," the caption of the post read. While many took to social media and shared the usual memes about the same, there were people who pondered upon the serious issue: is the actress exhibiting problematic, more specifically, stalker behaviour?
Even after being repeatedly called out, the actress recently shared another image on her Instagram handle. She can be seen wearing a green lehenga. "Kaise bhula doon usko. Maut insaan ko aati hai, yaadon ko nahi," she wrote in the caption.
"What if a man would've done this to any female cricketer..??" wondered a person on Twitter.
Amid 'stalking' accusations, Urvashi Rautela shares fresh post from Australia: Kaise bhula du usko…
Urvashi Rautela-Rishabh Pant memes flood the internet as the actress 'follows her heart' to Australia ahead of T20 World Cup
Not Funny Anymore: We need to call out Urvashi Rautela for stalking Rishabh Pant
'This is Harassment': Urvashi Rautela Called a Stalker for 'Following' Rishabh Pant to Australia
Urvashi Rautela Shares A Post On Touching Australia Amidst India's Match, Gets Brutally Trolled By Netizens: "Nahi Dega Bhaav RP…"