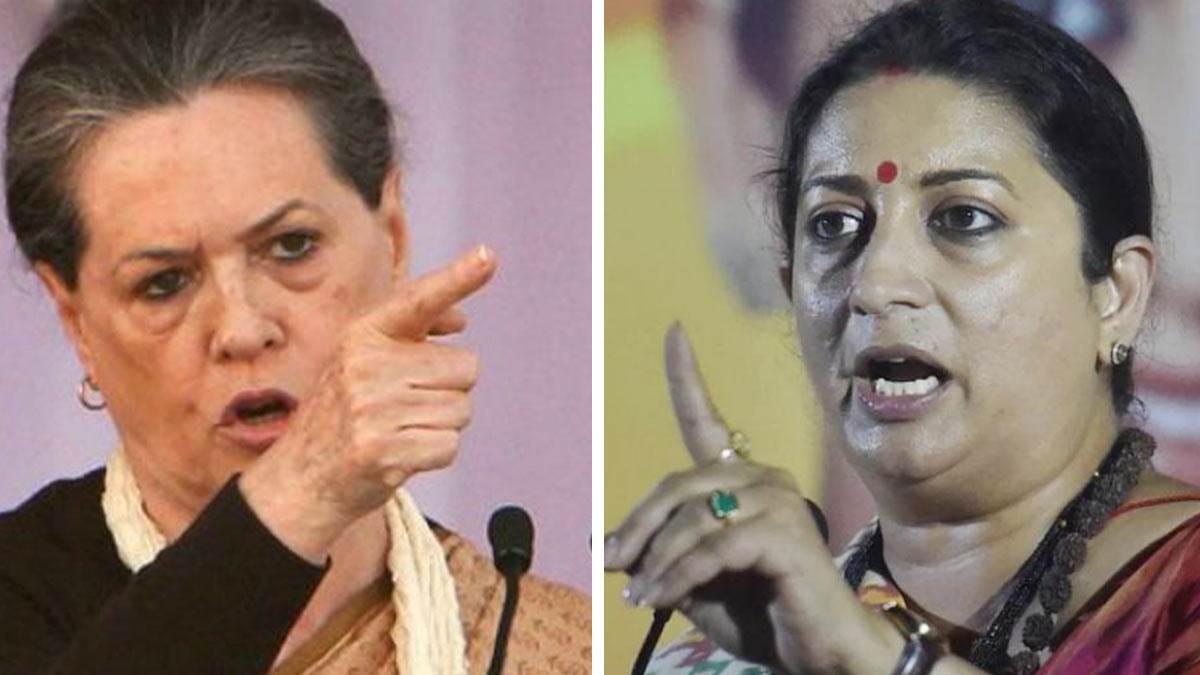 Congress president Sonia Gandhi and Union Minister Smriti Irani were involved in a dramatic face-off in Lok Sabha on Thursday over Congress leader Adhir Ranjan Chowdhury's reference to President Droupadi Murmu as "Rashtrapatni".
The sharp exchange took place in between House adjournments and will not be part of Parliament's official records.
Mr. Chowdhury's choice of words to refer to President Murmu to a TV channel triggered a war of words between the Bharatiya Janata Party and the principal Opposition party, with Parliamentary Affairs Minister Pralhad Joshi demanding an apology from Ms. Gandhi.
Smriti Irani said 'you don't know me who I am', claims Congress amid 'Rashtrapatni' remark row
Sonia Gandhi, Smriti Irani face-off sparks war of words
Sonia Gandhi, Smriti Irani face off in Lok Sabha post adjournment
Sonia Gandhi, Smriti Irani face off in LS
'Atrocious, insulting': Opposition leaders slam Smriti Irani, BJP over row with Sonia Gandhi
'Soniaji sanctioned…': Smriti Irani's attack on Cong; Jairam Ramesh's reply
सोनिया-स्मृति ईरानी में नोकझोंक: मैम, मैंने आपका नाम लिया था…सोनिया ने कहा-" Don't talk to me"
अधीर वचन पर हंगामा: स्मृति का भाषण, सोनिया का गुस्सा, पढ़िए पूरी 'क्रोध कथा'
Sonia Gandhi Vs Smriti Irani: सोनिया गांधी और स्मृति ईरानी के बीच संसद में क्या-क्या हुआ, कैसे शुरू हुई बहस? जानिए
'Don't talk to me' संसद में जब स्मृति ईरानी से बोलीं सोनिया गांधी, हुई नोकझोंक