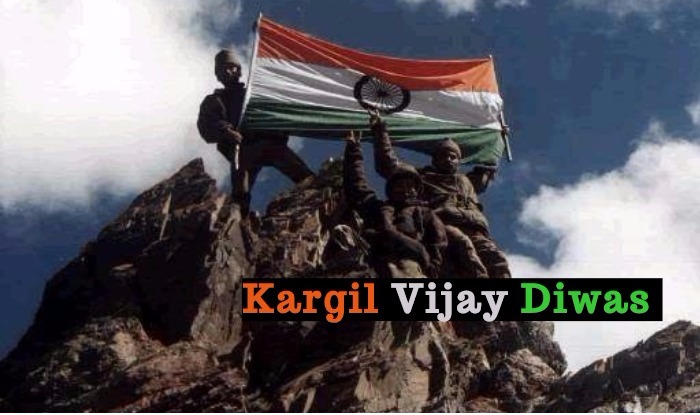 India is celebrating the 23th anniversary of the Kargil Vijay Diwas on Tuesday. On this day in 1999, the Kargil War, also known as the Kargil conflict, formally came to an end, with Indian soldiers successfully recapturing mountain heights that had been seized by Pakistani intruders.
Prime Minister Narendra Modi and other leaders, including Home Minister Amit Shah and Defence Minister Rajnath Singh, took to Twitter to pay tribute to the soldiers who lost their lives on July 26, 1999.
"Kargil Vijay Diwas is a symbol of pride and glory of Maa Bharati. On this occasion, my salute to all the brave sons of the country who have accomplished their valor in the defense of the motherland. Jai Hind!" the Prime Minister tweeted.
Kargil Vijay Diwas: On this day, India recaptured mountain heights seized by Pakistan
Kargil Vijay Diwas 2022: How India defeated Pakistan in Operation Vijay
Kargil Vijay Diwas: Wreath laying ceremony held at War Memorial in Drass
Kargil Vijay Diwas 2022: Quotes, wishes and WhatsApp status to mark the day of victory and valour
Kargil Vijay Diwas 2022: How Indian Air Force's Operation Safed Sagar proved to be a gamechanger
Kargil Vijay Diwas 2022 Hindi Quotes, Status: कारगिल विजय दिवस पर अपनों को भेजें ये संदेश, देशभक्ति को करें सलाम
Kargil Vijay Diwas: पाकिस्तान की धोखेबाजी और 527 भारतीय जवानों के बलिदान की निशानी है करगिल विजय दिवस
Kargil Vijay Diwas 2022 LIVE: राष्ट्रीय युद्ध स्मारक पहुंचे तीनों सेना प्रमुख, शहीद सैनिकों को दी श्रद्धांजलि
Kargil Vijay Diwas 2022: हर साल 26 जुलाई को क्यों मनाते हैं विजय दिवस? जानें क्या है इसके पीछे का इतिहास
Kargil Vijay Diwas 2022: कारगिल युद्ध के वो 85 दिन.. जानिए कब क्या हुआ था