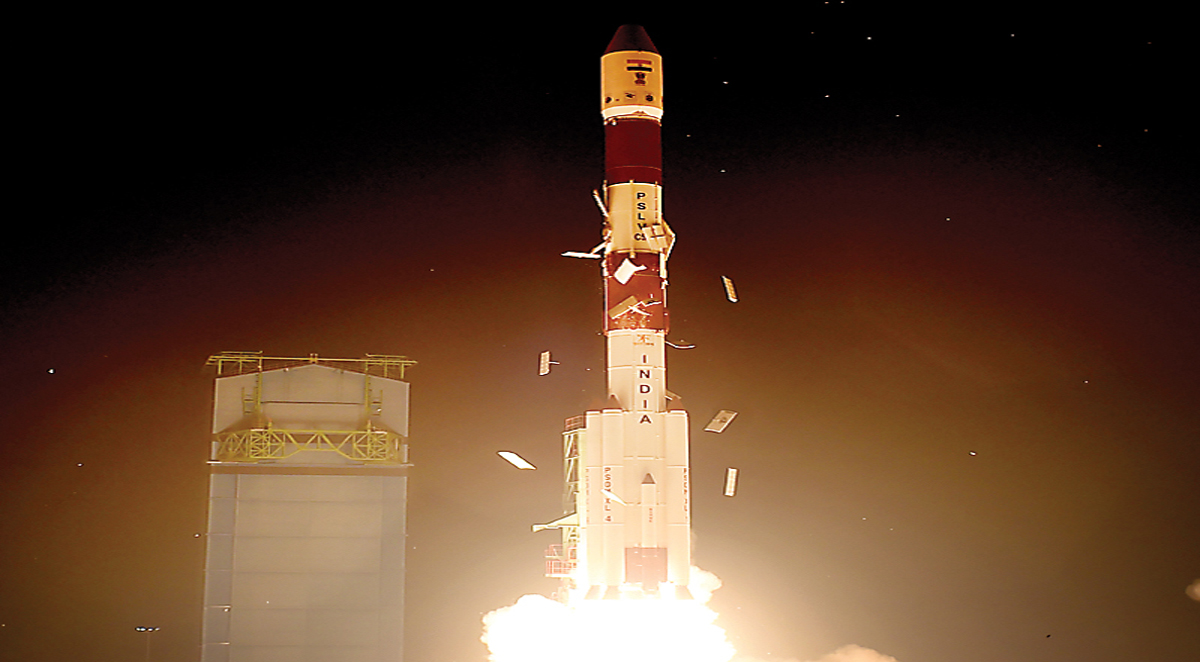 Indian Space Research Organisation (ISRO)'s latest Polar Satellite Launch Vehicle (PSLV C-52) successful mission into space once again saw a critical role played by the city-based Ananth Technologies Limited (ATL) in carrying out the 'sub-assemblies of various flight systems, integration, and checkouts'.
"This PSLV C-52 mission has also been unique for its different stages harnessed, integrated, tested and qualified by us. We have been a long-term partner with the ISRO's Vikram Sarabhai Space Centre (VSSC) and taking guidance from its engineers", said founder, chairman & managing director of ATL Subba Rao Pavuluri on Monday.
The company's Thiruvananthapuram unit has worked on various stages of the rocket like fabrication, assembly, testing, avionics packages such as on-board computers, control electronics, telemetry, power systems etc., while the Bengaluru manufacturing unit has contributed to the satellite mission through many other key avionics systems, he explained.
ISRO places three satellites in orbit in first launch of 2022
This Valentine's Day, a new dawn could be sweeping across ISRO
In a first, Taiwan researchers joined in developing satellite launched by ISRO
Hyderabad based ATL plays key role in ISRO's successful PSLV launch
अब हाई क्वालिटी तस्वीरों से रखी जाएगी धरती पर नजर, राडार इमेजिंग सेटेलाइट ईओएस-04 लांच
ISRO की 2022 की पहली उड़ान:रडार इमेजिंग सैटेलाइट ईओएस-04 लॉन्‍च, अब हाई क्वालिटी वाली तस्वीरों से रखी जाएगी धरती पर नजर
On This Day: आज ही के दिन इसरो ने एक रॉकेट से 104 उपग्रहों को अंतरिक्ष में भेजकर रचा था इतिहास
इसरो ने अंतरिक्ष में भेजे तीन सेटेलाइट, धरती की निगरानी करेगा ईओएस-04, अगले कुछ दिनों में भेजने लगेगा आंकड़े