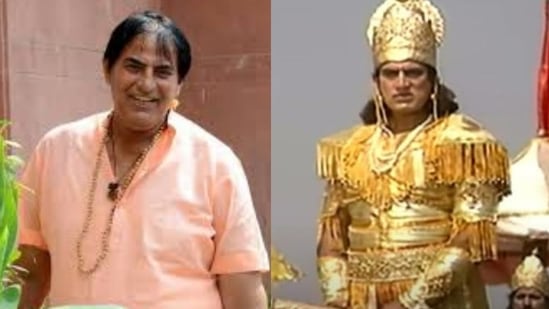 New Delhi: Praveen Kumar Sobti, an actor who was well known for portraying the role of Bheem in BR Chopra's mythological series 'Mahabharata', passed away on Monday night. He was 74.
The actor reportedly suffered a heart attack. He passed away at his his Ashok Vihar residence in Delhi.
"He had a chronic chest infection problem. At night, when he started feeling uneasy, we called the doctor at home. He passed away between 10-10.30 PM following a cardiac arrest," a relative of Praveen told news agency PTI.
Praveen Kumar Sobti, aka Bheem in Mahabharata, passes away aged 74; BSF pays tribute
Remembering Mahabharat's Bheem: Do you know actor Praveen Sobti was a 4-time Asian Games medalist?
Mahabharat's Bheem, actor Praveen Kumar Sobti, dies of a heart attack at 75
Praveen Kumar Sobti, who played role of Bheem in BR Chopra's Mahabharat, passes away at the age of 74
Actor Praveen Kumar Sobti, known as Mahabharat's Bheem, dies of heart attack