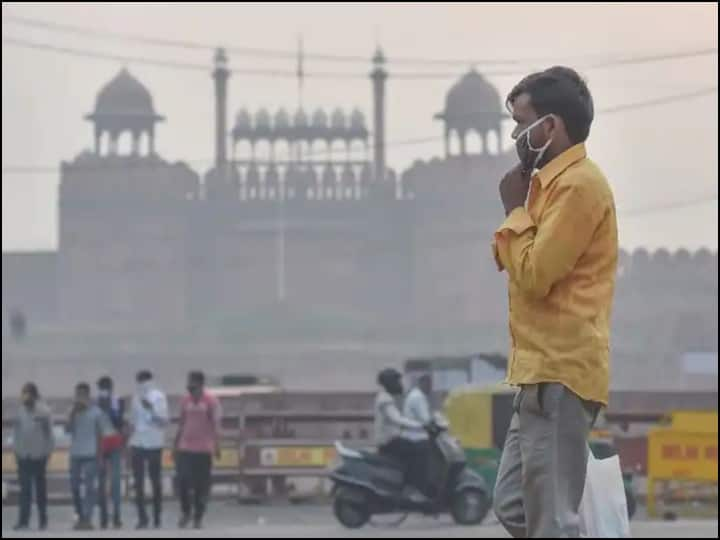 Following Diwali, the national capital was covered in a thick blanket of smog with people complaining of watery eyes and itchy throat. The Air Quality Index (AQI) of Delhi on Friday morning has reached the 'hazardous' category in many parts of the city.
Despite the ban on firecrackers by the Kejriwal government, many were seen bursting crackers on streets and societies contributing to the degradation of the air quality, amid increased contribution from farm fires. The concentrations of Pollution Meter (PM) 2.5 stood at 655.07 in Janpath today morning.
As per the Centre-run System of Air Quality and Weather Forecasting And Research (SAFAR), the air quality in Delhi will not improve until Sunday evening (November 7). The improvement would, however, just fluctuate in the 'Very Poor' category.
AQI at Delhi's Janpath slips to 'hazardous' category after Diwali celebrations
Delhi Air Quality 'Hazardous': How Is AQI Calculated?
Delhi AQI dips to 'hazardous' category after Diwali, situation likely to worsen
Delhi's air quality drops to 'severe' as Capital marks Diwali with firecrackers
Delhi Pollution: दिल्ली की जहरीली हवा में सांस लेना हुआ मुश्किल! प्रदूषण से बचने के लिए अपनाएं ये जरूरी टिप्स
Delhi Air Pollution: दिवाली पर प्रतिबंध को दरकिनार कर दिल्ली में जलाए गए पटाखे, जनपथ में खतरनाक कैटेगरी में पहुंचा AQI
Delhi Air Pollution: गंभीर स्तर पर पहुंच सकती है दिल्ली-NCR की हवा, दिखने लगा आतिशबाजी का असर
Delhi-NCR : दिवाली पर आतिशबाजी के बाद बाद दिल्ली-NCR की हवा हुई जहरीली, AQI आज 'खतरनाक' श्रेणी में दर्ज
Delhi NCR Weather Update: दीवाली- छठ में घर गए हैं तो कुछ दिन रुक जाइए, दम घोंट देगी दिल्ली-एनसीआर की हवा
Delhi AQI: दीवाली के अगले दिन बिगड़ी दिल्ली की आबो-हवा, एयर क्वालिटी हुई गंभीर