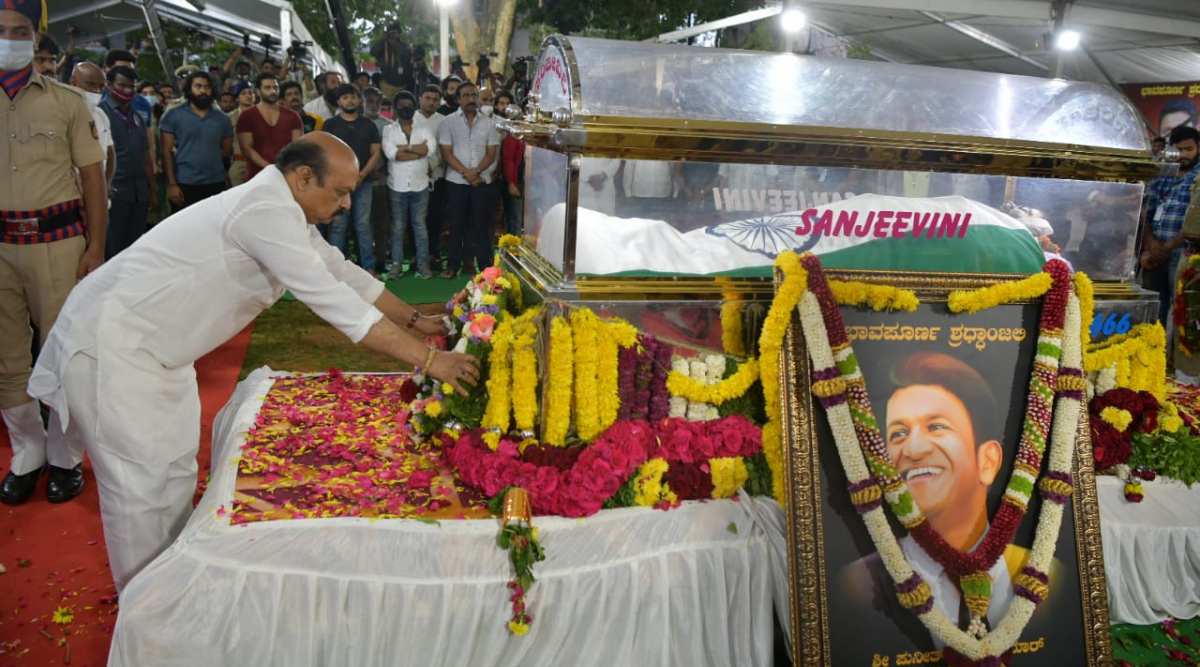 Bengaluru Puneeth Rajkumar, the Kannada film star and son of cinema legend, Dr Rajkumar, was laid to rest with full state honours at the Kanteerava Studio in Bengaluru on Sunday, in the presence of his family, friends, elected representatives and hundreds of fans.
Born as Lohit, on March 17 1975, Puneeth became a household name at the age of seven, when he sang "Kaanadante Mayavadhanu, Namma Shiva, Kailsa Serikondanu', (Went missing and can't be seen, my Shiva, reached Kailasa) in the movie 'Chalisuva Modagalu' in 1982.
Three years later, his captivating role as a young, studious boy from a poor family in the 1985 film Bettada Hoovu bagged the then 10-year-old a national award. Over the next four decades, Puneeth built a stellar career with blockbuster hits and a cult following in Karnataka for his action sequences and fitness regimen.
Kannada film actor Puneeth Rajkumar laid to rest
Puneeth Rajkumar laid to rest with full state honours in Bengaluru
Amul's Moving Tribute To "Yuvarathnaa" Puneeth Rajkumar
Actor Puneeth Rajkumar laid to rest with full State honours before schedule; authorities cite security concerns
Kiccha Sudeep Pens An Emotional Note For Puneeth Rajkumar As The Great Actor Is Laid To Rest