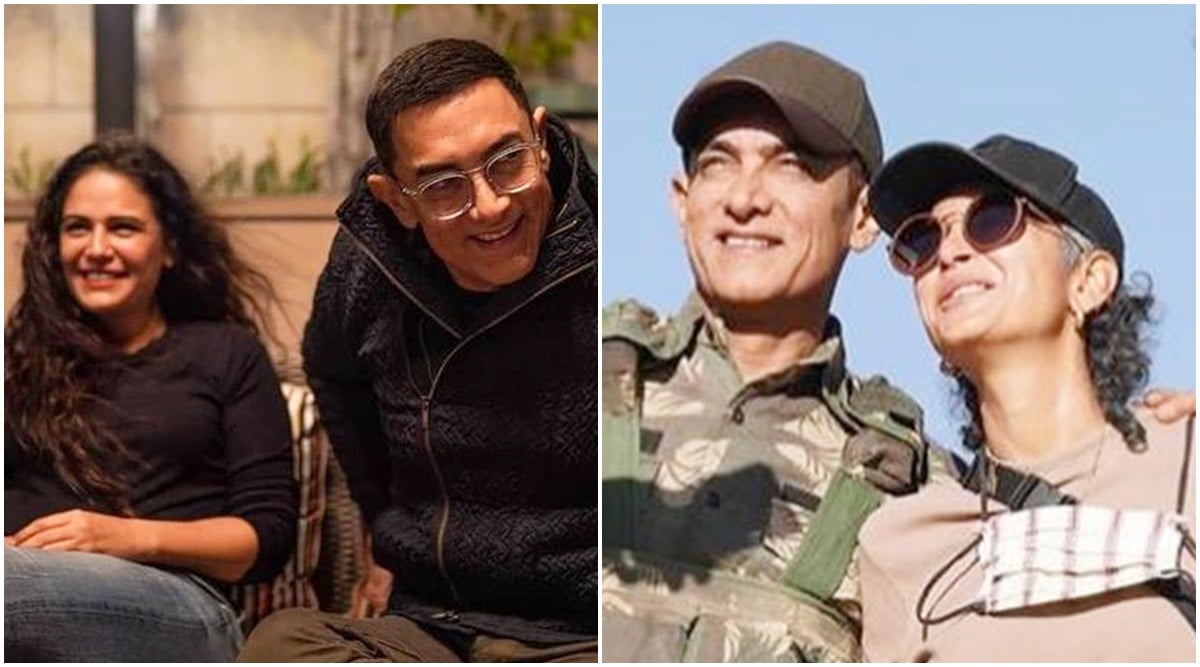 Jammu & Kashmir Lieutenant Governor Manoj Sinha, actor Aamir Khan, film director Rajkumar Hirani, and other dignitaries attended the Union Territories New Film Policy launch event in Srinagar.
On Saturday, Aamir Khan met Manoj Sinha and discussed about making the Union territory a "favourite" film shooting destination. Khan called on the lieutenant governor (L-G) at the Raj Bhavan.
"Met renowned film actor Aamir Khan and Kiran Rao today. We discussed new film policy of J&K, which will be released shortly. The discussion also focused on reviving J&K glory in Bollywood and making it a favourite film shooting destination," the L-G tweeted.
Aamir Khan and Kiran Rao pose with Mona Singh in unseen BTS pics from Laal Singh Chaddha, see here
L-G launches J&K film policy in presence of Aamir Khan, Rajkumar Hirani
Governor Manoj Sinha, actor Aamir Khan launch J&K Film Policy
Aamir Khan, Rajkumar Hirani, J&K's Lieutenant Governor Manoj Sinha attend UT's New Film Policy launch event
Aamir Khan, Kiran Rao feature in Mona Singh's heartwarming Laal Singh Chaddha wrap video, watch
Mona Singh wraps Laal Singh Chaddha. Goodbye videos features Aamir Khan, Kiran Rao
Aamir Khan & Rajkumar Hirani in Kashmir, to launch policy for shooting-friendly J&K
Bollywood Actor Aamir Khan & Rajkumar Hirani in Jammu and Kashmir