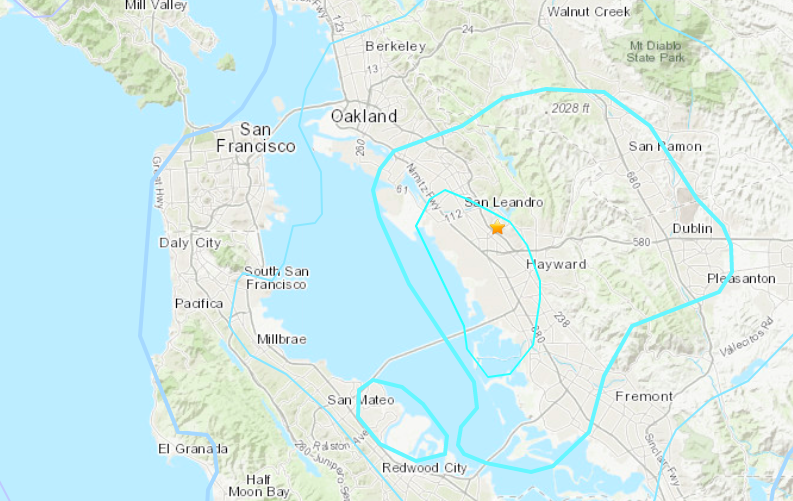 A 3.9 magnitude earthquake rattled the Bay Area Monday evening.
The temblor was felt across a wide swath of the region, but there were no reports of damage.
The earthquake occurred less than a mile from Ashland, Calif., less than a mile from San Leandro, Calif., one mile from Cherryland, Calif. and one mile from Hayward, Calif.
In the last 10 days, there have been no earthquakes of magnitude 3.0 or greater centered nearby.
Earthquake: 3.9 quake rattles Bay Area
Preliminary 3.9 Magnitude Earthquake Strikes Near San Leandro: USGS
UPDATE: 3.9 Earthquake Rattles Nerves Across Bay Area, Centered In San Leandro
Magnitude 4.0 earthquake rattles SF Bay Area, causes BART and Muni delays
3.9 magnitude earthquake hits near San Leandro