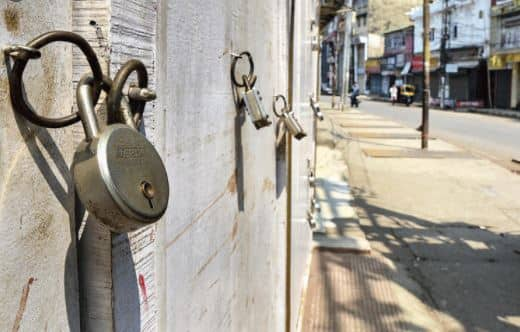 Maharashtra recorded 21,273 new coronavirus disease (Covid-19) cases on Thursday, even as the state government decided to extend the current lockdown, in view of the rapid rise in infections in more than a dozen districts.
The state, however, will provide a few relaxations — it may extend the restricted time limit of four hours for buying essential commodities and may also allow opening of shops that will become essential during the monsoon.
The decision is likely to be taken in the next two days, officials said.
Maharashtra to extend lockdown, but with some relaxations
Lift lockdown, open markets with restrictions from June 1: Traders
Karnataka govt eases Covid-related lockdown restrictions. Details here
Australia's Covid success under threat as Melbourne goes into lockdown
Lockdown-like restrictions to continue in Maharashtra, COVID curbs to be eased in phased manner: Thackeray
2-week lockdown in Karnataka will avert 950 deaths: IISc
Maharashtra lockdown to continue, some relaxations likely
Lockdown paying-off, Covid cases on the decline: Telangana DGP
No lockdown in West Bengal, strict Covid restrictions to stay till June 15: CM Mamata Banerjee
Bihar Lockdown: दिखने लगा लॉकडाउन का असर, कोरोना संक्रमण दर में 13% से ज्यादा की गिरावट