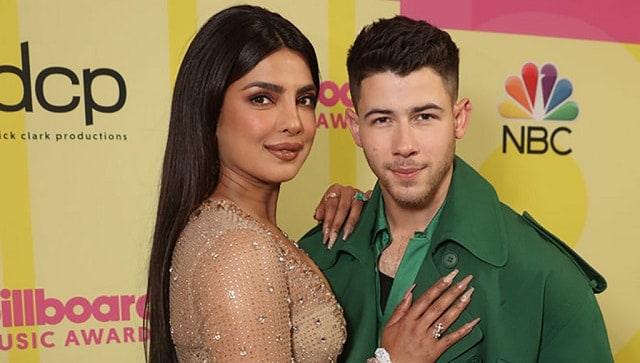 It was a family affair at the Billboard Music Awards: Pink twirled in the air in a powerful performance with her daughter, and Drake was named artist of the decade, accepting the honour alongside his 3-year-old son.
Drake, who extended his record as the most decorated winner in the history of the awards show to 29 wins Sunday, was surrounded by family and friends who presented him with the Artist of the Decade Award. He walked onstage outside the Microsoft Theater in Los Angeles with his son Adonis holding his hand.
"I wanna dedicate this award to my friends, to my longtime collaborators … to my beautiful family, and to you," he said, looking to Adonis and picking him up to kiss him.
NickJonas, who hosted the show, also put up a musical performance with his brothers #JoeJonas, #KevinJonas, alongside DJ Marshmellow
Drake placed his first song on the Billboard Hot 100 chart in 2009, and since has logged the most songs ever on the chart, with 232 entrees. He's also logged a record 45 Top 10 hits on the Hot 100 and a record 22 No. 1s on the Hot R&B/Hip-Hop songs chart.
Billboard Music Awards 2021: The Weeknd wins big, BTS wows with smooth as 'Butter' live performance
BTS wins four Billboard Music Awards including Top Social Artist; dedicate honour to BTS ARMY – WATCH
Billboard Music Awards 2021: Priyanka Chopra, Nick Jonas Redefine Power Dressing And How
Billboard Music Awards 2021 highlights: Nick Jonas hosts, Priyanka Chopra among presenters; Pink, BTS perform
The Weeknd dominates Billboard Music Awards with 10 wins; See the full list of winners
The Weeknd wins big at the Billboard Music Awards: See the full winners list
Billboard Music Awards 2021: प्रियंका चोपड़ा के ग्लैमरस अंदाज पर ठहरीं नजरें, निक जोनस संग मारी एंट्री
Billboard Music Awards 2021: द वीकेंड ने जीते 10 अवॉर्ड, यहां देखिए विनर्स की पूरी लिस्ट
रेड कार्पेट: प्रियंका चोपड़ा का दिखा हॉट अवतार, पति निक संग रोमांटिक तस्वीरें वायरल
Billboard Music Awards 2021: 'द वीकेंड' ने जीते दस पुरस्कार, देखें विजेताओं की पूरी लिस्ट