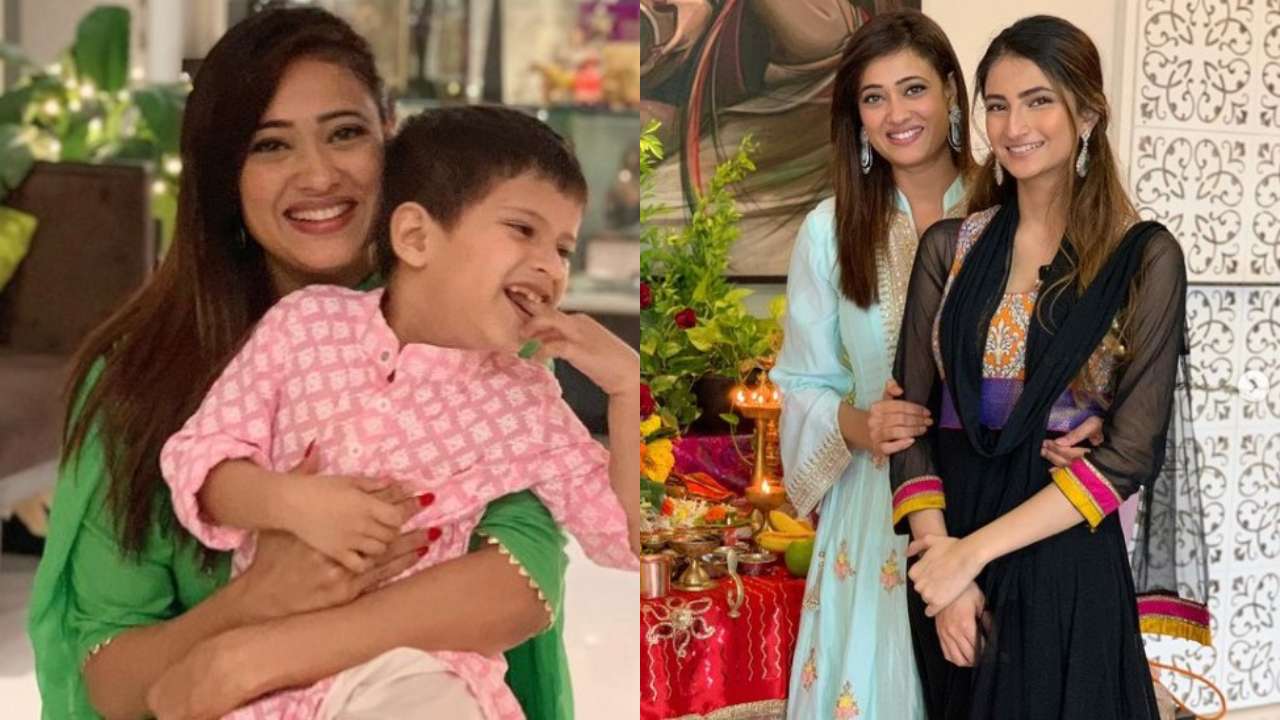 Actress Shweta Tiwari recently opened up about her two broken marriages in an interview where she candidly spoke about the "wrong men" she chose in her life, her abusive marriages with Raja Chaudhary and Abhinav Kohli, and how her children have been going through the trauma of her failed relationships with along with her "strong and smiling".
Shweta was married to Raja Chaudhary and has a daughter, Palak, from the relationship. She has a younger son, Reyansh, born in 2016, from her second marriage with Abhinav Kohli.
Shweta has accused both Raja and Abhinav of being abusive husbands. While her divorce with Raja came through, currently, she estranged from Abhinav.
Shweta Tiwari says ex-husband Abhinav Kohli threatened to ruin her reputation: 'He used to record all conversations'
Shweta Tiwari reveals her daughter Palak saw her getting beaten up by ex-husbands
Shweta Tiwari on how failed marriages impacted her children: 'Palak saw me getting beaten up, Reyansh knows police'
Shweta Tiwari opens up about her broken marriages, says 'Palak saw me getting beaten up, Reyansh knows about 'police'
'Palak saw me getting beaten up', says Shweta Tiwari days after daughter's meet with Raja Chaudhary
Shweta Tiwari Recalls The Dreadful Time When Daughter Palak Tiwari Saw Her 'Getting Beaten up'
Palak Saw Me Getting Beaten up: Shweta Tiwari on Her Broken Marriages
श्वेता तिवारी ने फिर बयां किया अपना दर्द, कहा- मेरे गलत इंसान चुनने की वजह से बच्चों ने झेली बहुत परेशानियां
Shweta Tiwari को बर्बाद करने की धमकी दे रहे हैं पूर्व पति अभिनव कोहली, एक्ट्रेस ने कहा- 'मेरे घर की लॉबी में उन्होंने…'
Shweta Tiwari ने टूटी शादियों पर बयां किया दर्द, बोलीं- 'पलक ने मुझे पिटते हुए देखा'