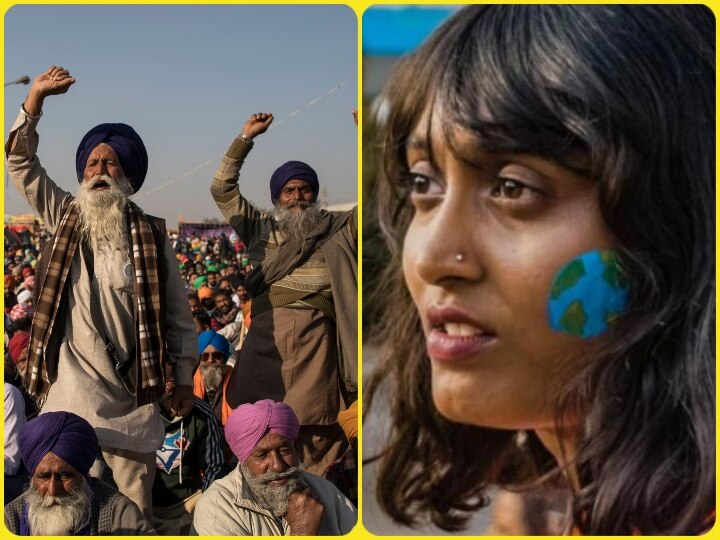 In a move that has triggered anger and disbelief in equal parts, the Delhi Police on Sunday arrested a 21-year-old climate activist, Disha Ravi, from Bengaluru in connection with the sedition conspiracy case it has filed over a 'toolkit' activists aimed at organising peaceful protests in support of the ongoing farmers' movement in India.
She was produced before a magistrate in Delhi, who remanded her to five days police custody. Till late Sunday night, neither the remand application nor order was made available to the media. Unusually, the FIR in the case has also still not been uploaded by the police though more than a week has passed since it was filed.
In a tweet, Delhi Police claimed Disha Ravi was a "key conspirator" in the "formulation and dissemination" of the 'Toolkit' and had started a WhatsApp group for that purpose:
Support pours in for Disha Ravi across quarters after arrest
Delhi Police Arrests Climate Activist Disha Ravi, 21, for Editing Toolkit for Peaceful Protest
"Completely Atrocious": Activist Disha Ravi's Arrest Triggers Outrage
Who is Disha Ravi, the climate activist arrested by Delhi police?
Disha Ravi asked Greta to remove toolkit; worked with Poetic Justice Foundation to draft the doc: Delhi Police
Toolkit Case: दिशा रवि की गिरफ्तारी बस शुरुआत…दिल्ली पुलिस के रेडार पर कई 'संदिग्ध आंदोलनजीवी'
Greta Toolkit: 'आंदोलनजीवी' दिशा रवि के बाद कई और संदिग्ध रडार पर
किसान आंदोलन: दिशा रवि की गिरफ्तारी के बाद फिर चर्चा में टूलकिट, जानें यह क्या है और कैसे करती है काम
दिशा रवि की गिरफ्तारी से सोशल मीडिया पर भड़का आक्रोश…