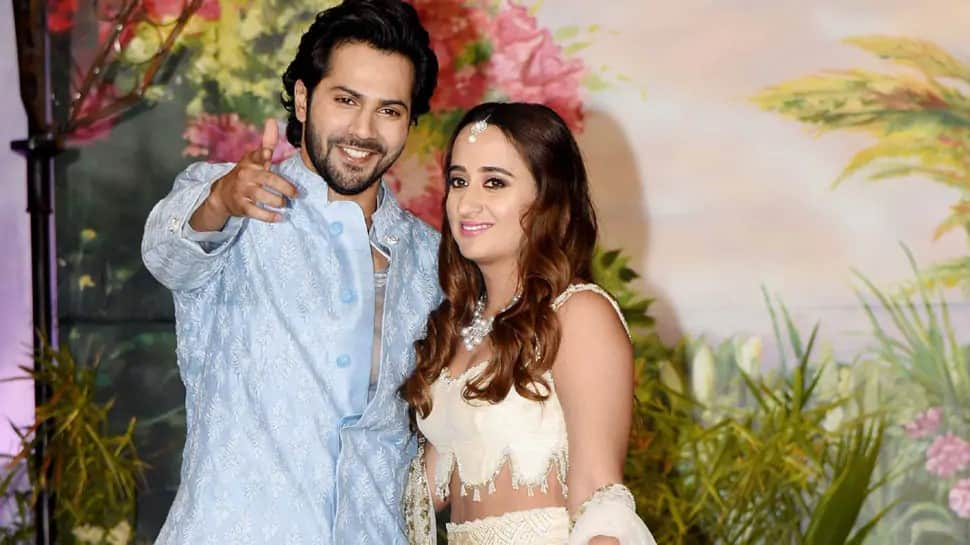 Varun Dhawan and Natasha Dalal's wedding is currently the hottest topic in town. The lovely couple will be tying the knot in a lavish ceremony at The Mansion House in Alibaug tomorrow. It's going to be a close-knit affair with just family and close friends in attendance.
A few celebrities too are expected to arrive at Varun and Natasha's wedding including Karan Johar, Alia Bhatt, Ranbir Kapoor among others. However, before we get to see the final list of celebrities attending the do, here's looking at all those times when Varun and Natasha had a blast with the B-townies in the past.
For the longest time, Varun hadn't made his relationship official with Natasha. Everyone from the industry was aware about their relationship which has been going strong since childhood but fans and media were only informed about Natasha a few years ago. Varun wanted people to focus on his career and not shift their focus to his personal life. Well, this is precisely also the reason why Natasha and Varun would barely make any couple appearances together. But having said that, she was a frequent at celebrity gatherings, parties, getaways and these photos are for proof.
All photos of Varun Dhawan and Natasha Dalal's fun times with Anushka-Virat, Ranbir and other celebs
Varun Dhawan, Natasha Dalal wedding update: Couple leave for Alibaug with family
Varun Dhawan-Natasha Dalal wedding: Actor has epic reaction to photographers congratulating him
In Pics: Check out Varun Dhawan-Natasha Dalal's dreamy wedding venue in Alibaug
Varun Dhawan & Natasha Dalal wedding: Paparazzi get a glimpse of the groom's heavily embellished outfit; WATCH
Varun Dhawan-Natasha Dalal Marriage: मेहमानों को लेकर वरुण धवन और हमारी चिंताओं में जमीन आसमान का अंतर!
Natasha-Varun Dhawan Wedding: वरुण-नताशा की शादी में शामिल होंगे कुल 50 मेहमान, सबका होगा COVID-19 Test!
शादी के लिए अलीबाग रवाना हुए Varun Dhawan और Natasha Dalal, सामने आई वेडिंग ड्रेस.. देखिए लेटेस्ट तस्वीरें
कौन हैं नताशा दलाल, जानिए ब्रेकअप की अफवाहों से लेकर वरुण धवन से शादी करने तक सफर
Photos: शादी के लिए रवाना हुई Varun Dhawan की फैमिली, लेकिन नहीं दिखे दूल्‍हे राजा