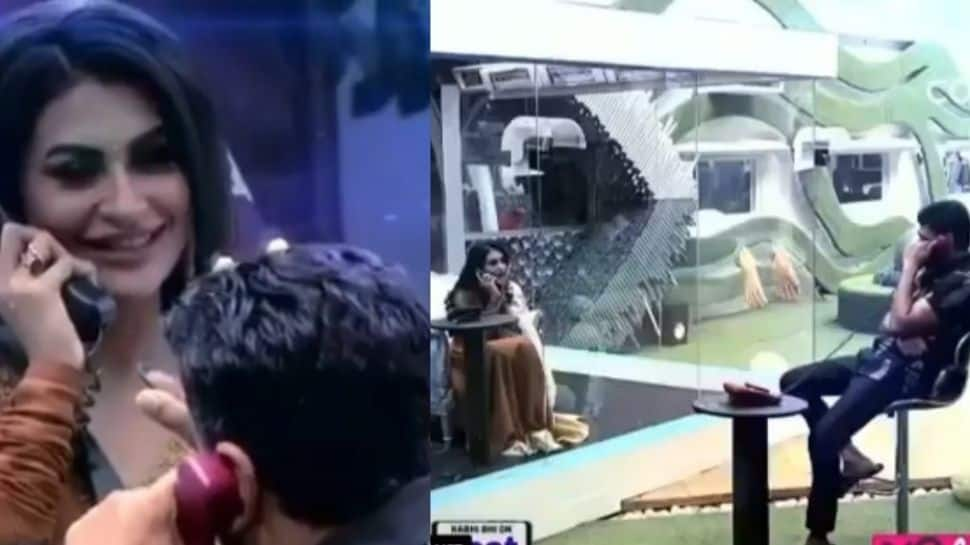 The fourteenth season of Bigg Boss has come up with promising content. From nasty fights to the mushy moments of the BB house couples to Rakhi Sawant's fun banters, this season is filled with all and you just can't dare to miss it. Meanwhile, tonight's episode is going to come up with the most heartfelt moment as ex-contestant Pavitra Punia is going to get back on the show to meet the love of her life Eijaz Khan.
The time has finally come for the family week inside the house and not to forget mention, it has proved to be quite an emotional one as it has left everyone teary-eyed. The contestants of the show got to meet their family members after so long.
In the weekend ka vaar episode, Pavitra Punia is going to visit Eijaz Khan and his face is shown lighting up as he sees her in the house. She comes and says 'O Khan Sahab.' He runs to see her and says that he misses her a lot.
Bigg Boss 14: Eijaz Khan proposes to Pavitra Punia as she enters house
Bigg Boss 14: Pavitra Punia enters house to meet Eijaz Khan, latter says the most heartfelt words that will make you go Aww
'Bigg Boss 14': Pavitra Punia surprises Eijaz Khan by entering the house, both confess love for each other
Bigg Boss 14: Pavitra Punia surprises Eijaz Khan, latter makes heartfelt confession
EXCLUSIVE! BB 14: "We were shocked when Eijaz shared that painful childhood memory on the show," says Eijaz Khan's brother Imran Khan
Bigg Boss 14, Weekend Ka Vaar, preview: 'Tu jaise hai, zindagi main jahan bhi hain, mujhe qubool hai,' Eijaz Khan tells Pavitra Punia