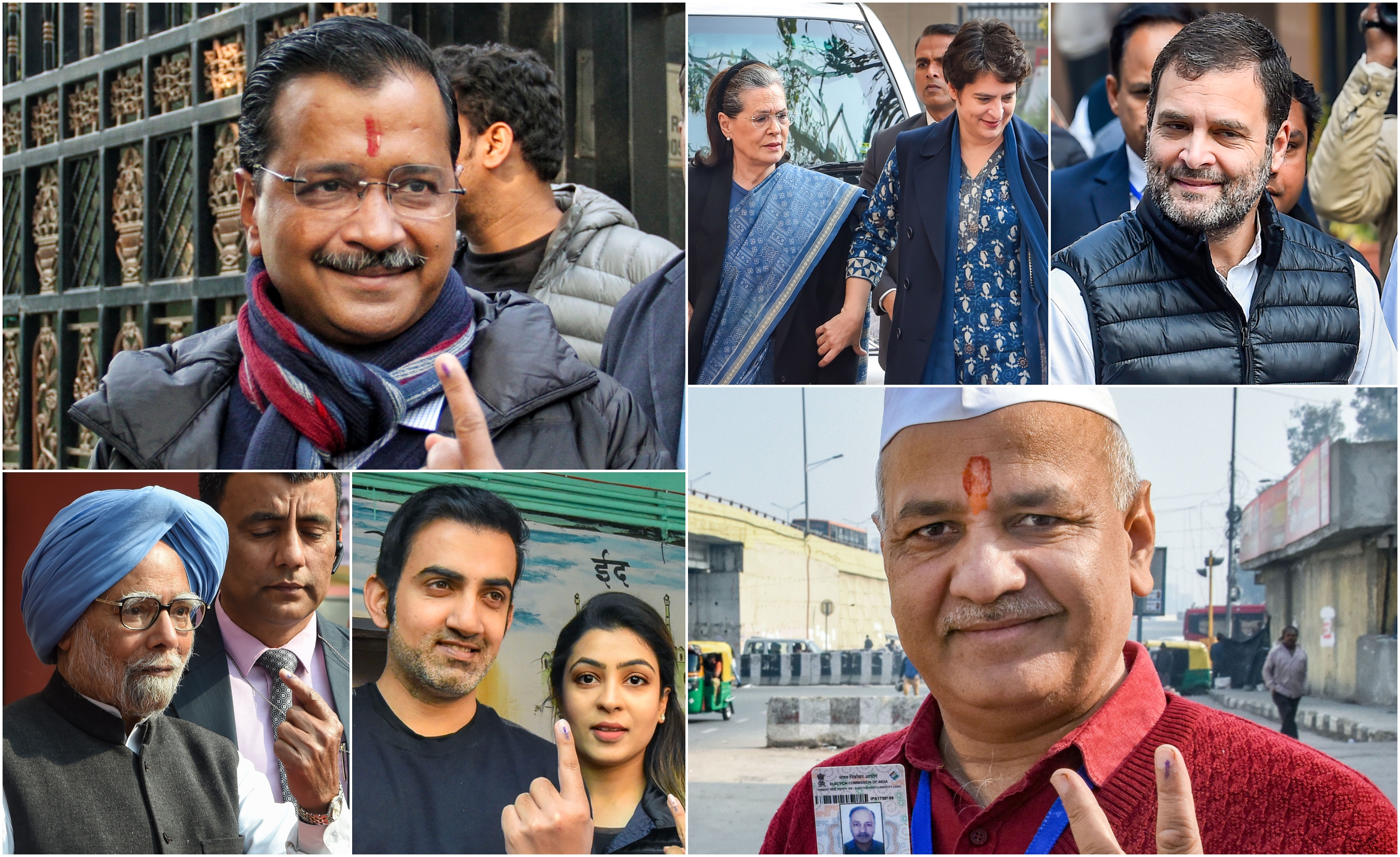 Delhi recorded a low voter turnout with an estimated 61.18 percent exercising their franchise in the Assembly election on Saturday. This was despite a fiercely contested campaign by the incumbent Aam Aadmi Party (AAP) and the Opposition Bharatiya Janata Party (BJP). The state had recorded 67 percent polling in 2015 Assembly elections.
Of the 11 districts, North East Delhi recorded the highest turnout of 65.24 percent, while New Delhi district recorded 57.11 percent, as per the latest figures available (till 10.09 pm) on the EC's voter turnout app.
The three minority-dominated seats of Mustafabad, Matia Mahal and Seelampur and the Gokalpur seat, reserved under SC Category, recorded the highest voter turnout on Saturday.
Delhi Assembly election sees 61.18% voter turnout; Mustafabad, Seelampur and Gokalpur seats record highest figures
Delhi elections: How these booths made women voters feel special
Delhi Election Exit Poll Results 2020 Highlights: Surveys predict victory for AAP; BJP remains hopeful
Delhi assembly election: Can exit polls save their credibility this time?
Three Muslim-dominated seats record highest voter turnout in Delhi assembly election
Delhi Exit Poll 2020 : AAP की सत्ता में वापसी पर 10 से 15 सीटों को होगा नुकसान
Delhi Election: मुख्य चुनाव आयुक्त सुनील अरोड़ा ने डाला वोट, पुलिस के काम की तारीफ की
दिल्ली चुनावः 61 फीसदी मतदान, एग्जिट पोल में आम आदमी पार्टी को आसान जीत
Delhi Election Voting: दिल्ली चुनाव में शाम 6 बजे तक 57.06 फीसदी मतदान दर्ज हुआ
Exit poll: विकास…विकास…विकास, दिल्ली विधानसभा चुनाव एग्जिट पोल का सबसे बड़ा फैक्टर