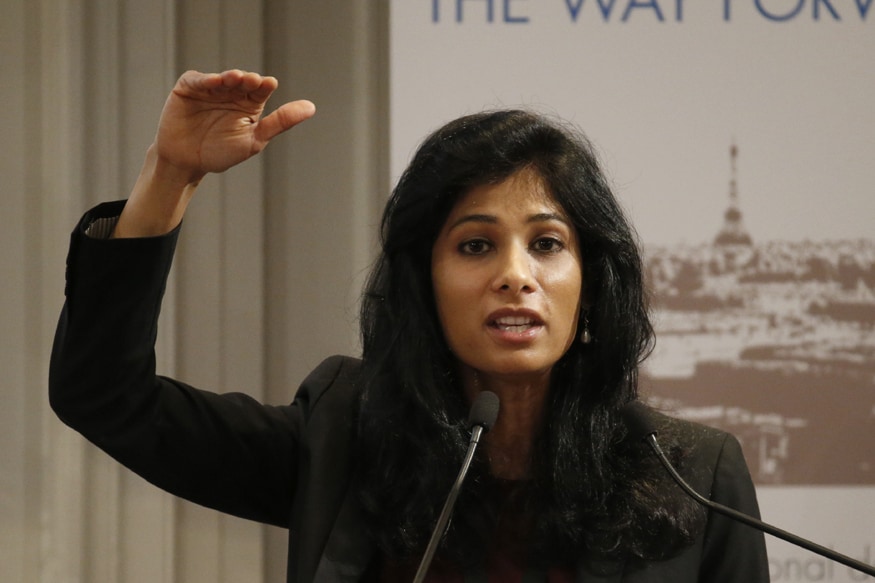 The slowdown in India will have an effect on the global growth story and it has pushed down the global forecast by "0.1 per cent", Gita Gopinath, the Chief Economist of the International Monetary Fund or IMF told NDTV in an exclusive interview on Monday.
The International Monetary Fund has slashed India's growth forecast to 4.8 per cent, a cut of 1.3 per cent in just three months. In its World Economic Outlook released in Davos, Switzerland, the IMF has said "a more subdued growth forecast for India accounts for the lion's share of the downward revisions."
"Given the size of the Indian economy in the global GDP right now, if you have a significant downward revision for India, then it does have an impact on global growth so we revised global growth down for 2019 by 0.1% and the vast majority of that comes from the downgrade for India," Ms Gopinath told NDTV at Davos.
Expect govt attack on Gita Gopinath: P Chidambaram on IMF India forecast
"Prepare For Attack On IMF, Gita Gopinath": P Chidambaram's Forecast
Davos 2020: IMF's Gita Gopinath Says India's Slowdown Most Important Factor For Trimming Global Outlook
"India Slowdown Will Push Down Global Growth": IMF's Gita Gopinath To NDTV
Slowdown in India dragging down global economy, says IMF Chief Economist Gita Gopinath
IMF's Gita Gopinath Projects Economic Recovery for India in First Half of FY21