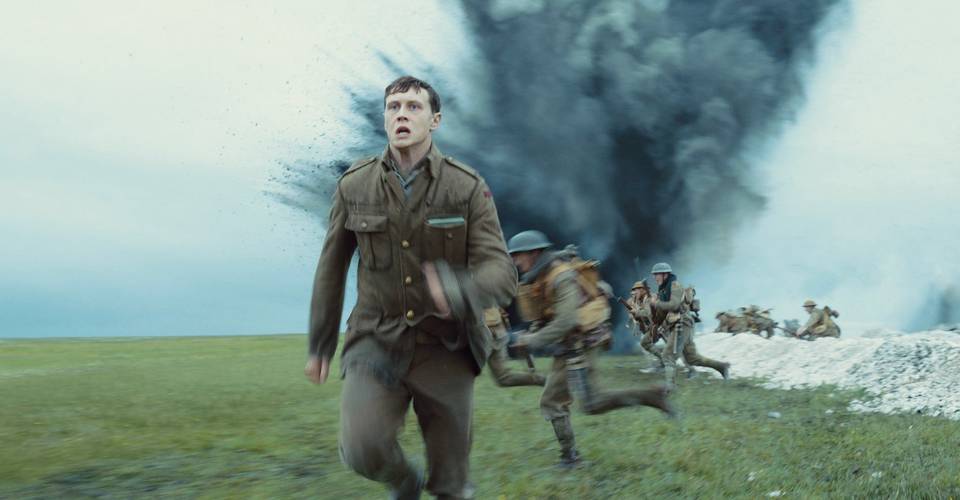 If there is one image from Sam Mendes' 1917 that has lingered on, it's that of the trenches. Narrow, winding, unified, alike, never-ending, stretching way till the horizon. Like the interminable war itself and the eternal human misery that comes in its wake. They are the hideouts, refuge and resting grounds as well as spaces for conflicts and attacks; proxy homes for the soldiers but suffocating in the way homes should never be.
Roger Deakins' camera moves and leaps through these constricting furrows with an urgency that speaks as much for the monumental endeavour when it comes to the craft behind making 1917, as for the key that the film pivots on: a message that needs to be delivered with uncommon alacrity by two soldiers wading past many more of their kin crowding out the foxholes.
Sam Mendes comes to the point fast in the film that is based partly an an account he heard from his grandfather. The year is 1917, it's World War I, the Germans have pulled back from a sector on the Western Front in France and the British have planned an attack on the retreating Germans. But aerial intelligence has it that it's a sly, tactical move on part of the Germans to eventually attack the British with artillery. The telephone lines are cut and there is no other way left for General Erinmore (Colin Firth) but to have two young soldiers, Blake (Dean-Charles Chapman) and Schofield (George MacKay), hand-deliver the message to Colonel MacKenzie (Benedict Cumberbatch) of the second battalion of the Devonshire Regiment to call off the attack that would cost lives of 1600 soldiers, including Blake's own brother Joseph (Richard Madden).
10 Things About The Making Of 1917 That You Never Knew
'1917' movie review: Digging deep into the trenches, dazzling with each step
Oscar-nominated '1917' leaks in massive screener dump
1917 Review: Sam Mendes, Roger Deakins Hand-Deliver A Stunning, Immersive and Innovative War Movie
1917 review: One of the greatest 'anti-war' films of all time
Does the Oscar-nominated 1917 have anything new to say about war?
1917: War as Video Game and Ceremony
1917 movie review: Sam Mendes' film is worth a watch