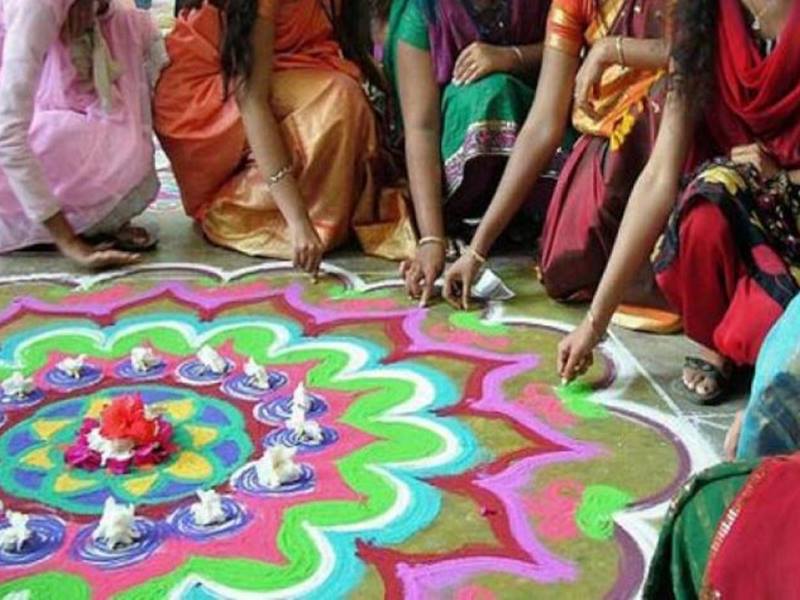 Pongal 2020 festival: Celebrated largely in Tamil Nadu, the festival of Pongal lasts for four days. It is a harvest festival. The most important of these four days is the second one, also called 'Thai Pongal'. Thai Pongal coincides with the north Indian festival of Makar Sankranti. This year, Pongal is slated to be celebrated from January 15 to 18. Thai Pongal marks the first day of the Thai month, according to the Tamil solar calendar. The second day of the celebrations, Thai Pongal, is followed by Muttu Pongal and then Kaanum Pongal.
Pongal 2020: All You Need to Know About the Tamil Harvest Festival
Pongal 2020: Check dates, history, significance and traditions of the festival!
Pongal 2020: Go Healthy With These Delicious Millet-Based Pongal Recipes
आज का पंचांग (Aaj Ka Panchang) 14 January 2020: पंचांग अनुसार आज है लोहड़ी पर्व, जानिए आज के शुभ अशुभ मुहूर्तों के साथ राहुकाल का टाइम
Pongal 2020: पोंगल को लेकर हैं कंफ्यूज तो जानें सही तारीख
Pongal 2020 Significance & History: जानें क्या है पोंगल और इसका इतिहास!
Pongal Festival 2020 Dates: क्यों और कैसे मनाया जाता है पोंगल त्योहार? जानिए इस पर्व से जुड़ी ये कथा
Happy Pongal 2020: इतने दिनों तक मनता है पोंगल, जानिए इसकी परंपरा
Pongal 2020: दक्षिण भारत का खास पर्व है पोंगल, जानें क्यों मनाया जाता है यह त्योहार