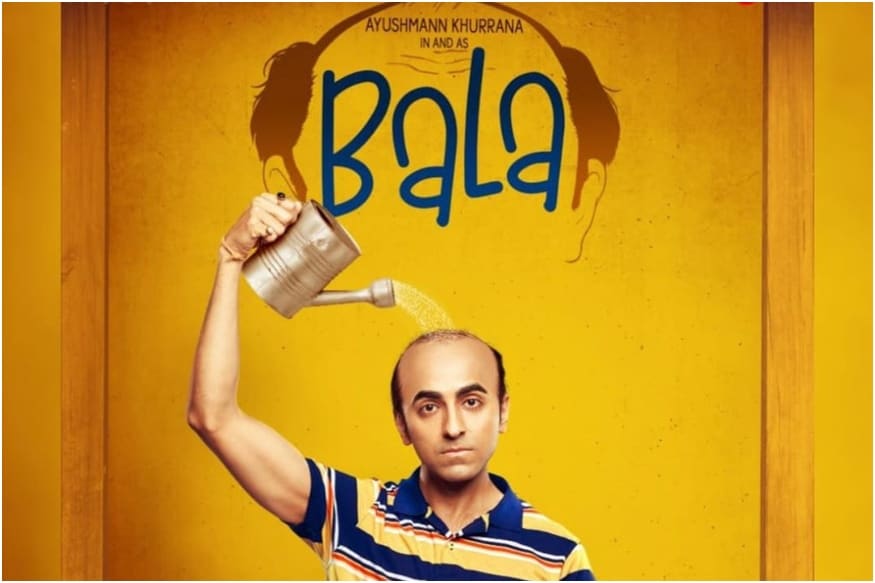 Have you heard of the story of King Midas, who could turn everything he touched into gold? Ayushmann Khurrana is that modern-day Midas who has been blessed with a special gift, his acting talent, which makes every script he touches a sure-shot entertainer. And after Bala, it should not be contested. Period.
Amar Kaushik's Bala is the story of a young man who is struggling with premature balding. Heard before? Fret not, it has nothing else similar to the nightmare you might have been through just last week. Bala is an amalgamation of great acting, writing and direction, which makes it one of the best movies of 2019.
The story starts in the summer of 2003 when our Balmukund, who is still a schoolboy, is drenched in the pride of having the best lehrate kaale baal'. Bala is the Shah Rukh Khan of the school and loves to attract attention through his mimicry skills. He is so proud of his hair and good looks that he doesn't hesitate to make fun of his bald teacher by calling him takla and humiliating his dark-complexioned classmate in front of the entire school.
Bala Movie Review: King Midas Ayushmann Khurrana delivers another blockbuster
'Bala' Movie Review: Ayushmann Khurrana's Film Is A Delightful Parody On Bollywood
Bala Early Review: Bollywood Hails Ayushmann Khurrana for Great Choice and Super Performance
Bala movie review: Mazaa aa gaya guru
'Bala' movie review: Feel pity for the balding hero and wonder about the woman with the blackface
Bala Review: Ayushmann Khurrana's Film A Joyride But With Few Flaws
Bala movie review: Ayushmann Khurrana's film is flawsome, indeed
Bala Movie Celeb Review: Varun Dhawan और Shashank Khaitan ने Ayushmann Khurrana की एक्टिंग को किया सलाम
Bala Review: बेजान बालों की जुबां बने Ayushmann Khurrana, 'बाला' के बिंदास कैरेक्टर्स ने जीत लिया दिल