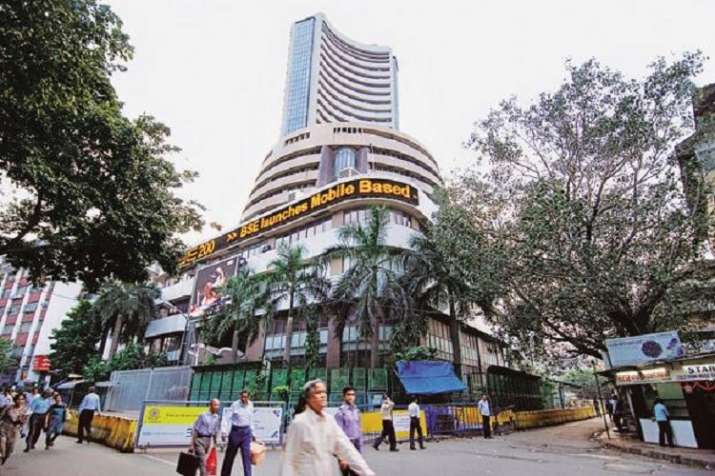 Snapping six straight sessions of losses, benchmark Indian equity indices ended higher on Wednesday led by gains in banking and financial stocks. The S&P BSE Sensex gained 645.97 points or 1.72% to close at 38177.95, while the Nifty 50 index advanced 186.90 points or 1.68% to close at 11,313.30. In the broader market, the S&P BSE Mid-Cap index was up 1.38%, while the S&P BSE Small-Cap index rose 0.66%.
The market breadth was positive. On BSE, 1,277 shares rose while 1,242 shares fell. A total of 179 shares were unchanged. On the Nifty 50, 38 stocks advanced and 12 stocks declined.
BSE's banking index, Bankex, gained 3.67% to close at 32,537.43. Private and Public sector banks were in demand. IndusInd Bank rose 5.45%, State Bank of India was up 4.78%, ICICI Bank 4.88%, Kotak Mahindra Bank 3.58%, HDFC Bank advanced 3.44%, Axis Bank gained 2.01%, Bank of Baroda 4.54%, Canara Bank 2.65%, Punjab National Bank 2.27%, Bank of India 3.70%, and Union Bank of India rose 2.92%.
Sensex, Nifty snap six days of losses, end over 1% higher
A morning walk down Dalal Street | Nifty may test 12,000, TCS, IndusInd Bank results in focus
MARKET LIVE: Sensex, Nifty trade lower; telecom stocks up, PSB stocks dip
Sensex Rises Over 600 Points, Nifty Settles At 11,313: Highlights
Market wrap, Oct 9: Sensex jumps 646 pts, Nifty ends at 11,313; banks rally
Sensex surges over 600 points, Nifty ends above 11,300
शेयर बाजार में जबरदस्त तेजी, सेंसेक्स में 645 अंकों की बढ़त, निफ्टी भी उछला
सेंसेक्स 646 अंकों की मजबूती के साथ 38 हजार के पार हुआ बंद, निफ्टी में भी 186 अंकों की उछाल
Share Market: घरेलू शेयर बाजार में गिरावट, सेंसेक्स 150 अंक लुढ़का, Nifty 11,300 के नीचे