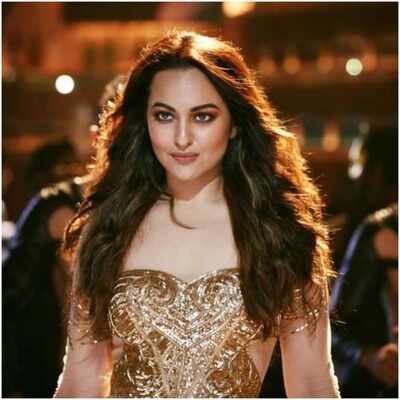 Sonakshi Sinha who was last seen in 'Mission Mangal' is currently enjoying her vacation in the Maldives. The actress took some time off from her busy schedule to spend a good time with her near and dear ones. However, the actress trending over Twitter for all the wrong reasons.
The actress recently appeared on the Amitabh Bachchan's game show where she couldn't answer a particular question due to which she is getting trolled over social media. Big B asked Sonakshi and her co-contestant ' according to Ramayan, for whom the Hanuman got the Sanjeevani booti?'However, Sona was confused between four options given to her in the game. The options were, A- Sugreev, B- Laxman, C- Sita and D- Ram.
The actress used a lifeline to answer the question and for the same, she faced a backlash from the netizens.Here's what they are saying:
Sonakshi Sinha fails to answer Ramayana-related question on KBC, gets brutally trolled online
Kaun Banega Crorepati 11: Sonakshi Sinha Trolled For Not Knowing The Answer To This Ramayana Question
Netizens troll Sonakshi Sinha for not being to answer 'for whom Hanuman got Sanjeevani buti'
Sonakshi Sinha's videos from her Maldives vacation will make you want to pack your bags and head for holidays!
#SonakshiSinha : KBC में इस जवाब पर सोनाक्षी हुईं ट्रोल, लोग पूछ रहे, शत्रुघ्न सिन्हा की बेटी हैं…
#SonakshiSinha : केबीसी में आसान सवाल का जवाब न दे पाने पर ट्रोल हुईं सोनाक्षी सिन्हा
KBC 11: सोनाक्षी को नहीं पता- हनुमान जी किसके लिए लाए थे संजीवनी बूटी, जवाब के लिए ली लाइफलाइन
KBC में इस आसान सवाल का जवाब नहीं दे सकीं सोनाक्षी, लोगों ने किया ट्रोल
#YoSonakshiSoDumb: 'रामायण' से जुड़े सवाल पर फंसी सोनाक्षी सिन्‍हा, Twitter ने कहा 'नई आलिया'