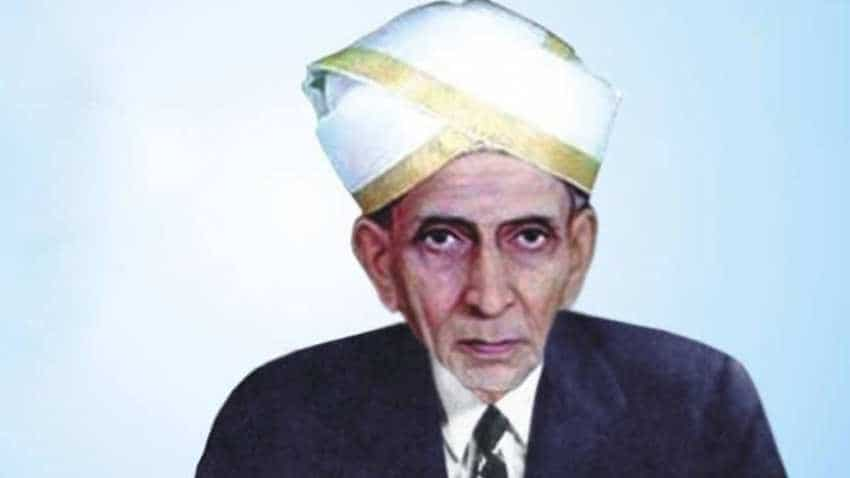 India celebrates Engineer's Day every year on September 15 to mark the birthday of Sir Visvesvaraya, Bharat Ratna recipient and engineering pioneer of India. Fondly known as Sir MV or the builder of India, Visvesvaraya was born 158 years ago on this day, in Chikkaballapura district of Karnataka.
Visvesvaraya was a scholar, a builder, a statesman, an educationist and the most celebrated engineer in India, with his engineering prowess being portraited in distributing of water resources and construction of dams across India in such an efficient manner that his designs have prevented massive flooding.
He had designed and patented a system of automatic weir water floodgates that were first installed in 1903 at Khadakvasla Reservoir near Pune. These gates were employed to raise flood supply level of storage in the reservoir to the highest level likely to be attained without causing any damage to the dam.
Engineers Day 2019: Remembering M Visvesvaraya on his 158th birth anniversary
Engineer's Day 2019: Remembering Sir Visvesvaraya, the builder of India
"Progress Incomplete Without Their Zeal": PM Tweets On Engineers' Day
Engineer's Day 2019: Remembering Sir Mokshagundam Visvesvaraya; Greetings, Wishes Pour in From Political Leaders
Engineers' Day 2019: Human progress incomplete without their innovative zeal, says PM Modi
Engineers Day 2019: PM Modi, Vice-President Naidu hail engineers on M Visvesvaraya birth anniversary
Engineer's Day: 5 facts to know about Mokshagundam Visvesvaraya