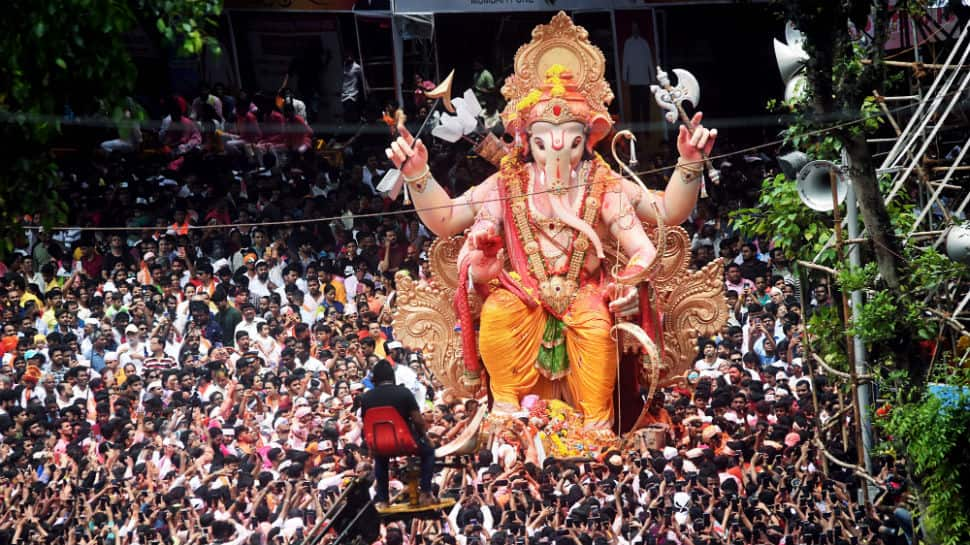 Several drowning deaths were reported during Ganpati visarjan rituals across Maharashtra and Bhopal, where at least 28 people have died and five have gone missing.
In Maharashtra, 17 drowning deaths have been reported while five people are said to be missing. Four people died in Amravati, followed by three in Ratnagiri, two each in Nashik, Sindhudurg and Satara and one each in Thane, Dhule, Buldhana and Bhandara.
Huge processions were carried out across the state where Ganesh Chaturthi is one of the primary festivals. Thursday marked the culmination of the 10-day long festival.
Watch: Devotees make way for ambulance through massive Ganpati Visarjan procession
12 Drown During Ganesh Visarjan In Maharashtra
Ganpati Visarjan: Time, Rituals to Follow for Ganpati Bappa's Farewell
At least 28 dead across Maharashtra, Madhya Pradesh during Ganpati visarjan rituals
Ganpati Visarjan: At least 17 dead across Maharashtra
Ganpati Visarjan 2019: Devotees bid farewell to Bappa on Anant Chaturdashi
अनंत चतुर्दशी आज, जानिए गणपति विसर्जन से पहले किन मंत्रों का करें जप
गणपति विसर्जन: रवीना टंडन ने पानी से भरे टब में बप्पा को दी विदाई
मप्र / भोपाल में गणेश विसर्जन के दौरान दो नाव पलटने से 11 की मौत, 6 लोगों को बचाया गया
Ganesh Visarjan: 'गणपति बप्पा मोरिया, अगले बरस तू जल्दी आ' के जयकारों के साथ भगवान गणेश की प्रतिमाएं विसर्जित