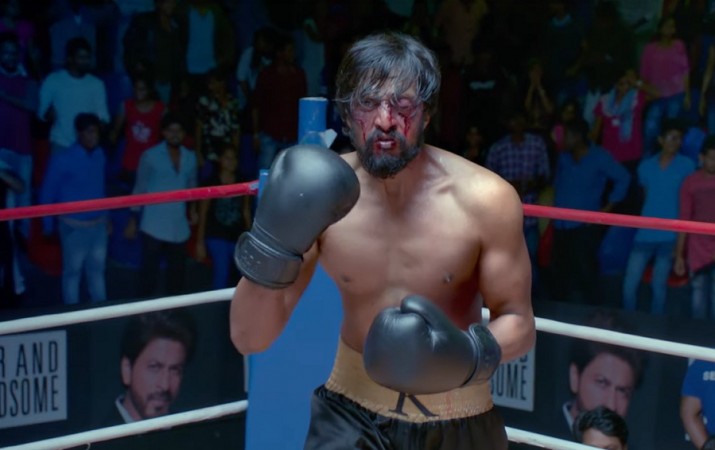 It is he who fights for a noble cause, makes him a real warrior, and so is this reel Pailwaan, who comes with a sensibly meaningful entertainment with a knockout punch in the end. Kichcha Sudeepa grows bigger and better with another pan India movie which celebrates his talent in the role of a pailwaan, a desi wrestler and then as a professional boxer!
With huge expectations, especially after Bollywood superstar Salman Khan himself praising Kichcha's sheer hard work and dedication, Pailwaan manages to meet them to a greater extent but not without the minor disappointments which could have been taken care of. However, it sticks to the age-old principle of all's well that ends well.
Of some discrepancies, it is again the age-old formula from where the story is churned in. It is about an orphan (Kichcha Sudeepa), brought up by a nobleman (Suniel Shetty), and how circumstances lead to emotional action drama in the end where the good intentions triumph over those who fight for themselves and their prestige. In between, there is this mandatory filling up of romance, forced comedy and the necessary drama. A little more work on these minor aspects in the halfway could have made it extraordinary.
Pailwaan movie review: An ode to Sudeep's newly-gained muscles
Kichcha Sudeepa Pailwaan Box Office Collection – Rs 100 crore club soon? Latest Updates
Pailwaan movie review: A knockout punch in the end
Pehlwaan Movie Review : Pehlwaan Krishna has some interesting battles to fight
Pailwaan review: Kiccha Sudeep delivers a knockout punch