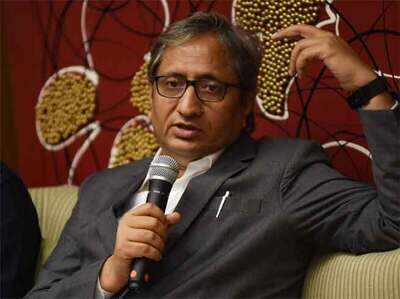 NDTV's Ravish Kumar on Monday was conferred the prestigious Ramon Magsaysay Award for "harnessing journalism to give voice to the voiceless" and his "unfaltering commitment to a professional, ethical journalism of the highest standards". Ravish Kumar is among the five recipients of the 2019 Magsaysay award, the Asian equivalent of the Nobel, which recognises the "greatness of spirit and transformative leadership in Asia".
"I hope audiences will value truthfulness in reporting, and the diversity of voices and platforms. A democracy can thrive only as long as its news is truthful," he said, in his acceptance speech at the ceremony held in Manila. "We have always measured inequality in terms of health and economy, but it is time for us to now also measure knowledge inequality," he added.
Ravish Kumar, 44, is NDTV India's Managing Editor. His show 'Prime Time' reports real-life and under-reported problems of ordinary people.