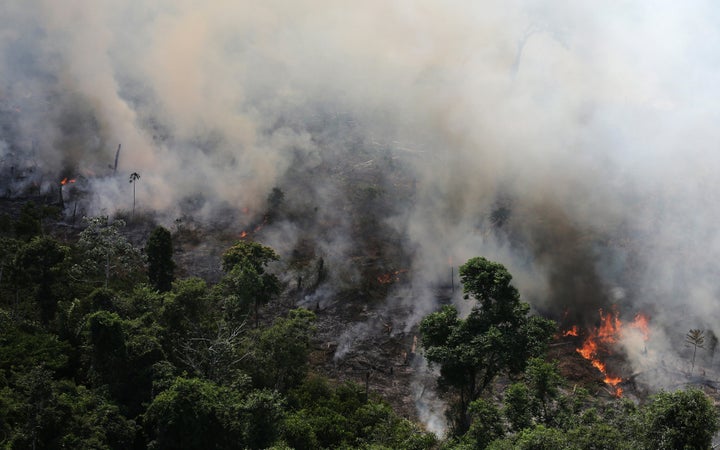 On Monday afternoon, the city of Sao Paulo, Brazil, went dark — but it wasn't some strange cosmic event. Powerful winds carried the smoke from forest fires burning nearly 1,700 miles away, reported the BBC. Almost 73,000 fires have been detected by Brazil's space research center INPE, according to Reuters. It's a record number this year, the agency said.
The smoke has traveled from the fires blazing in the Brazilian states of Rondônia and Amazonas and blackened the sky above the city for about an hour, the BBC added.
Parts of the Amazon rainforest are on fire — and smoke can be spotted from space
The Amazon is burning and smoke from the fires can be seen from space
Wildfires are burning around the world. The most alarming is in the Amazon rainforest.
Amazon fires: Brazilian rainforest burning at record rate, space agency warns
Smoke From The Burning Amazon Rainforest Plunged Brazil's Largest City Into Darkness In The Middle Of The Day