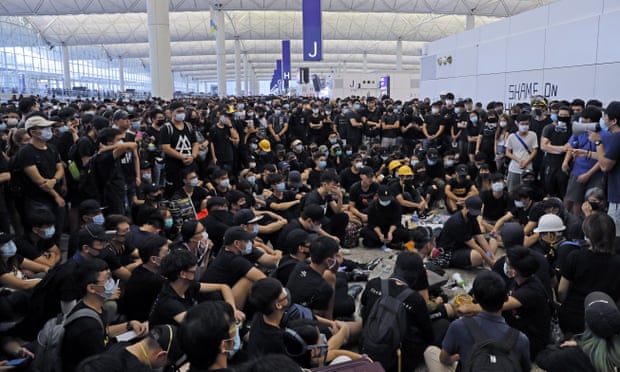 Hong Kong (CNN)Violent protests are pushing Hong Kong "to the brink of no return," the city's leader warned Tuesday, as airport protests continued to disrupt flights in and out of the Asian financial hub.
In her first public appearance since demonstrators succeeded in shutting down the city's international airport on Monday, Chief Executive Carrie Lam said it could take a "long time for Hong Kong to recover," but she insisted that the authorities were still capable of managing the situation.
"The only thing we have to do is to go against violence, and rebuild the city," said Lam.