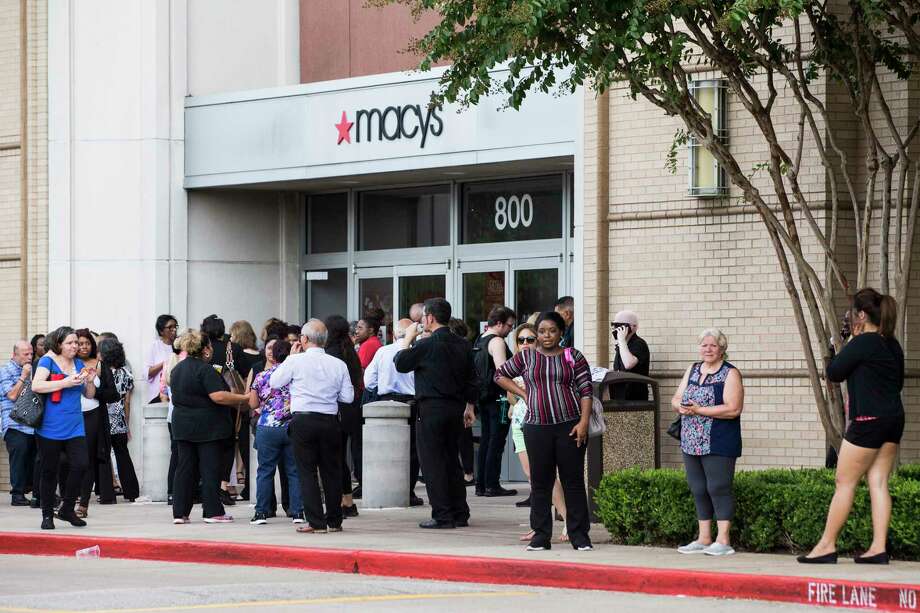 HOUSTON, Texas (KTRK) — Authorities are searching for a person of interest they say sent shoppers into a panic on Sunday at Memorial City Mall.
Houston police say it is not an active shooter situation, and initially said a male suspect set off firecrackers inside the mall, alarming patrons and sending them into a panic. But in an update on twitter, HPD said there were actually no fireworks discharged.
During a press conference, Harris County Precinct 5 Constable Ted Heap said surveillance video shows the suspect at 3:12 p.m. going up the escalator to the movie theatre. A few minutes later, the suspect was seen wearing a red half-mask. He took the escalators down to the food court area, where he jumped on a table and declared he was going to kill himself.
Masked suspect incites panic after making threats at Memorial City Mall: HPD
Police: Masked man making threat led to panic at Memorial City Mall
Masked man sparks hysteria at Memorial City Mall
Masked man makes threat, causing panic at Memorial City Mall, police say
Man causes 'chaos' in incident at Memorial City Mall, Houston police say
Masked man sparks hysteria at Memorial City Mall