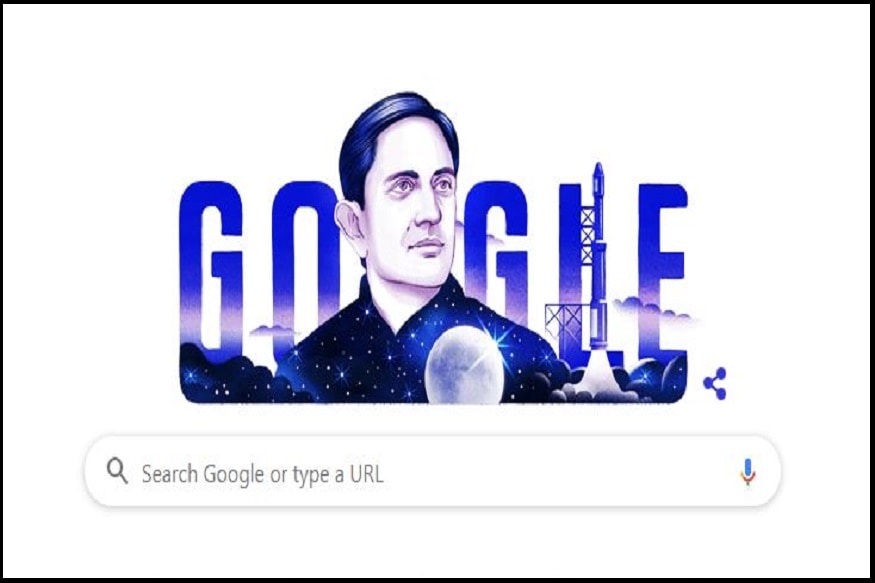 On Monday, Google celebrated the 100th birth anniversary of scientist and innovator Vikram Sarabhai, with a doodle. Dr. Sarabhai is considered as the father of India's space program, and his centenary comes just weeks after India's Chandrayaan-2 mission to the moon.
Born in Ahmedabad in 1919, Dr. Sarabhai earned his doctorate at Cambridge. He founded the Physical Research Laboratory (PRL) in Ahmedabad in November 1947. After Russia's Sputnik launch, he managed to convince the Indian government on the need for India, a developing country, to have its own space program.
Dr. Sarabhai established the Indian National Committee for Space Research in 1962, which was later renamed the Indian Space Research Organization (ISRO). He helped set up the Thumba Equatorial Rocket Launching Station in Thiruvananthapuram, with its inaugural flight in November 1963.
Google Doodle celebrates Vikram Sarabhai's 100th birth anniversary
Google Doodle Honours ISRO Founder Vikram Sarabhai's 100th Birthday
Vikram Sarabhai, the Father of ISRO, Honoured by Google Doodle on His 100th Birthday
The Uncertainty and Obsolescence Vikram Sarabhai Saw in India's Future
Google Doodle celebrates 100th birth anniversary of Vikram Sarabhai, father of India's space program
Google Doodle celebrates Vikram Sarabhai's 100th birthday
भारत को अंतरिक्ष तक पहुंचाने वाले डॉ विक्रम साराभाई को 100वीं जयंती पर देश कर रहा याद
जानें महान वैज्ञानिक साराभाई के बारे में, जिन पर google ने बनाया doodle
Google Doodle: भारत को अंतरिक्ष में पहुंचाने वाले विक्रम साराभाई को गूगल डूडल का सलाम
Google Doodle: अपने साथियों के लिए वैज्ञानिक से भी बढ़कर थे विक्रम साराभाई