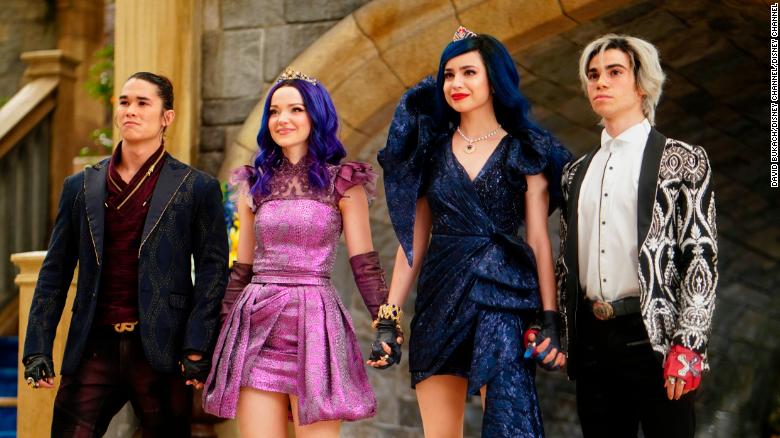 Cameron Boyce's Disney Channel family is celebrating the vibrant life he lived.
Descendants 3, in which Boyce starred as Cruella de Vil's son Carlos, premiered on the Disney Channel on Friday night — nearly one month after his tragic death.
In honor of Boyce, who died suddenly at age 20 in early July, the network included a touching two-minute tribute at the end of the film.
The tribute featured smiling footage and photos of Boyce throughout his years on the Disney Channel, including his time on Jessie, in which he appeared for four seasons alongside star Debby Ryan.
Descendants 3 Honors Late Disney Star Cameron Boyce During Premiere — Watch the Emotional Tribute
'Descendants 3' sees its musical magic starting to fade
How the 'Descendants 3' cast became an 'extended family'
Dove Cameron, Sofia Carson and Booboo Stewart Share Behind-the-Scenes Photos of Cameron Boyce Ahead of 'Descendants 3' Premiere
Disney's 'Descendants 3': Soundtrack Songs, Cast, Trailer, New Characters